How does Auntie work
It's pretty simple: your organisation subscribes to Auntie and employees get easy access to a wide range of online mental health exercises and readings, and the option to book confidential one-to-one sessions with a qualified mental health professional.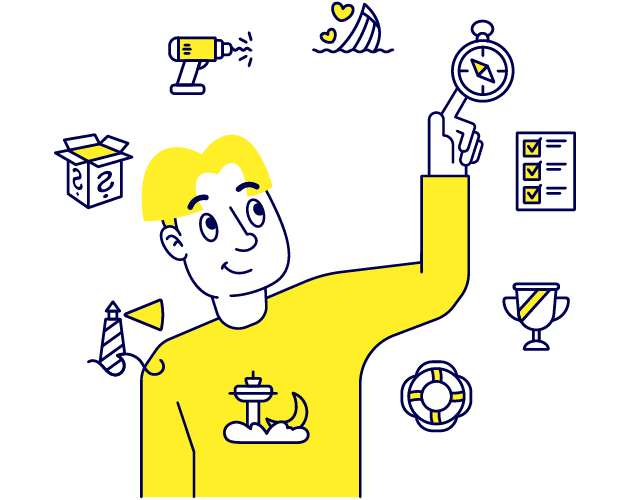 A modern perspective on mental
health, personalised for your people
Auntie's comprehensive approach helps employees access the right resources, right when they need them.
Auntie is a preventative help
Some everyday challenges don't require healthcare services. Often lighter support is enough. When it comes to motivational challenges, time management, or other need for short-term support, Auntie is often the more effective option.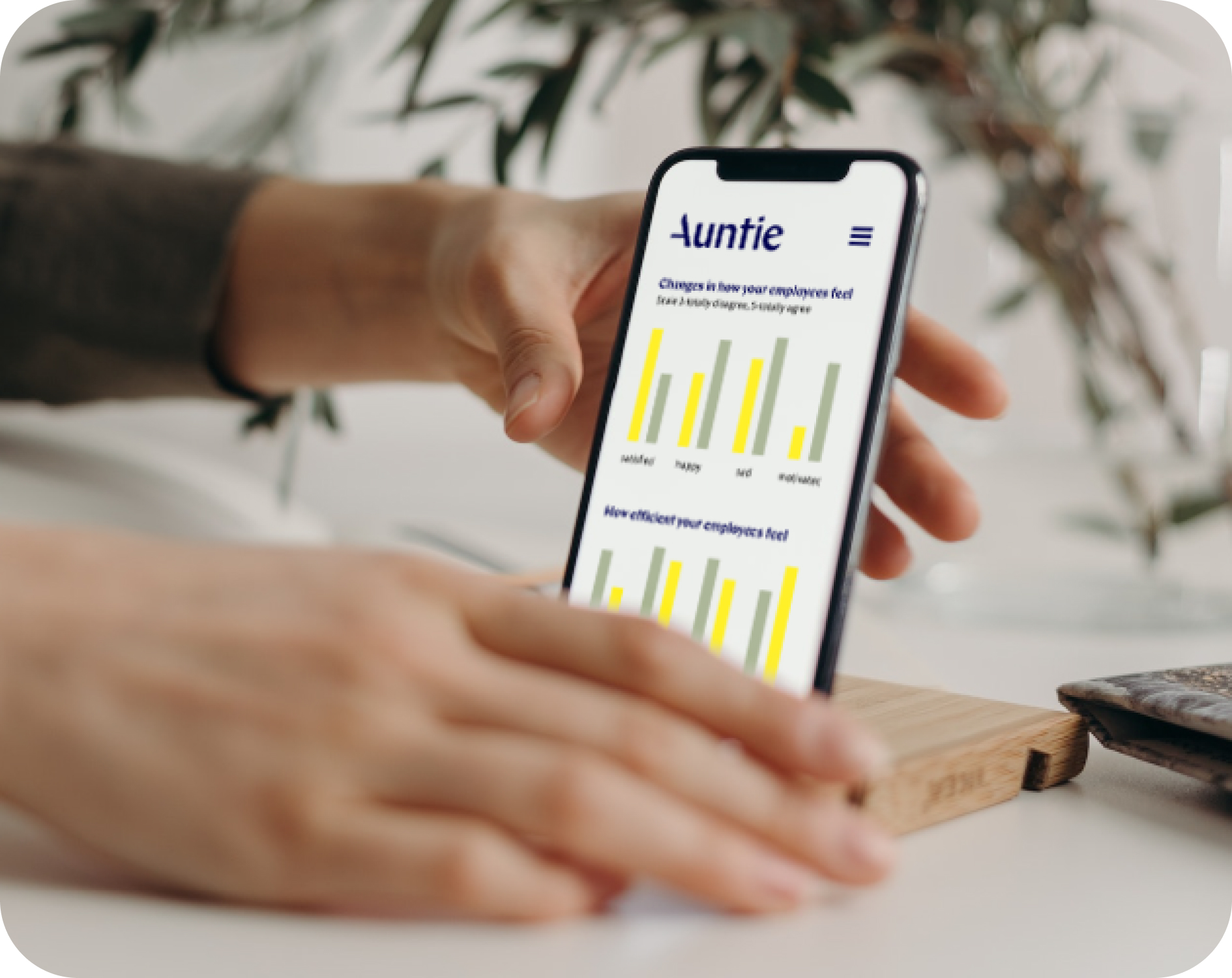 Confidential one-to-one mental health sessions
The core of Auntie's service is our offering of carefully crafted mental health packages, tailored to life's common challenges. Each package includes five 45-minute online sessions with an Auntie mental health professional, along with helpful readings and exercises. Learn more about our packages here.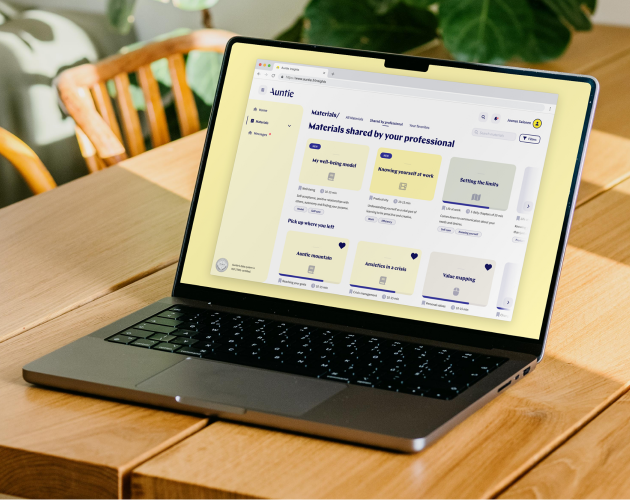 Toolbox for opening mental blocks
MyAuntie is a platform that helps employees easily improve their mental health – with access to self-guided content, exercises, and one-to-one Auntie sessions.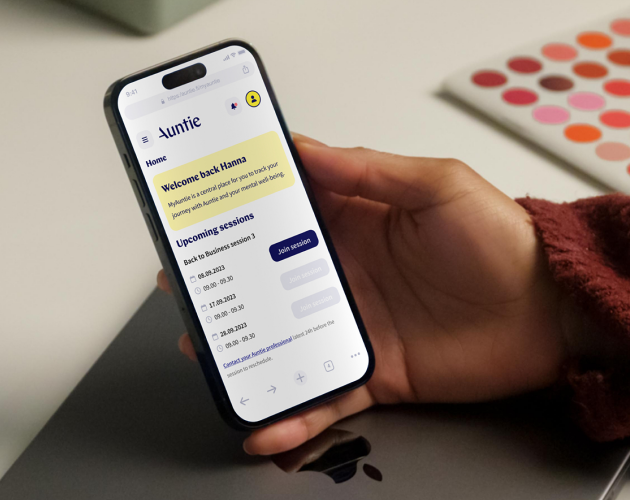 Auntie Insights to help improve wellbeing
Auntie Insights is an indispensable tool in the HR toolkit. HR team members and managers can access anonymised data to gather insights about usage of Auntie, popular mental health packages, satisfaction with the service and the overall feeling among employees.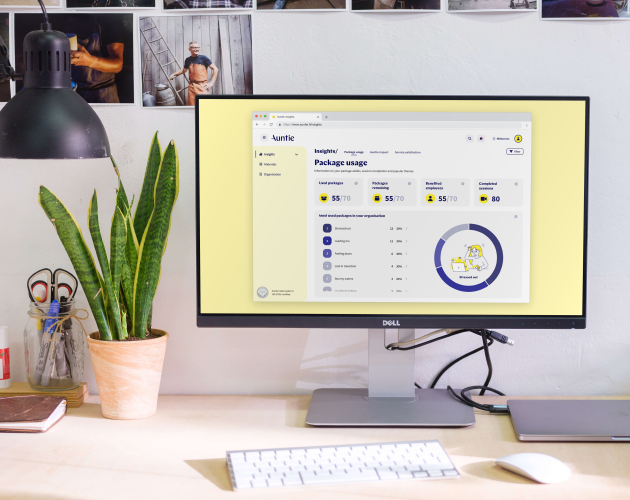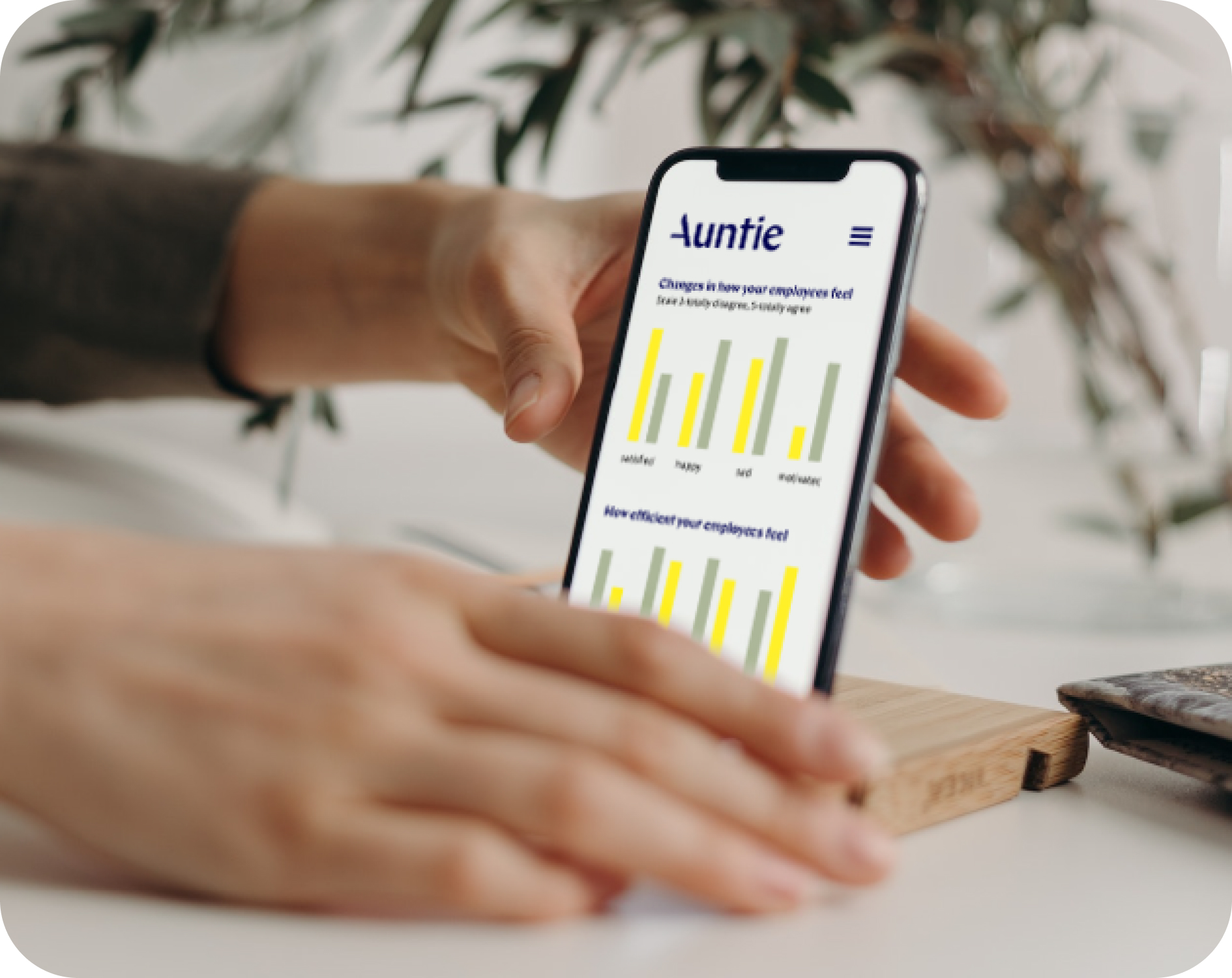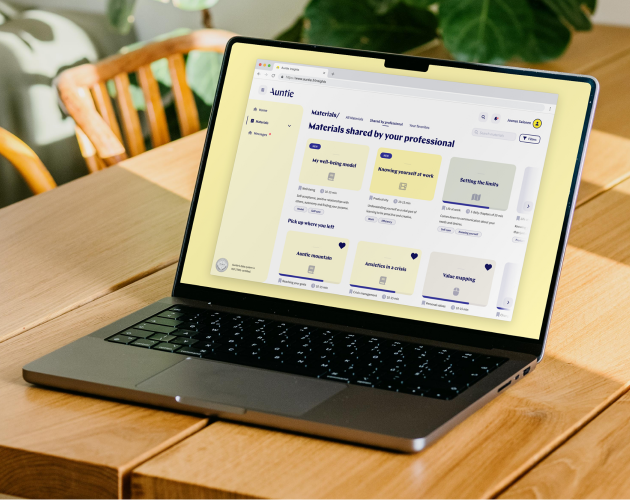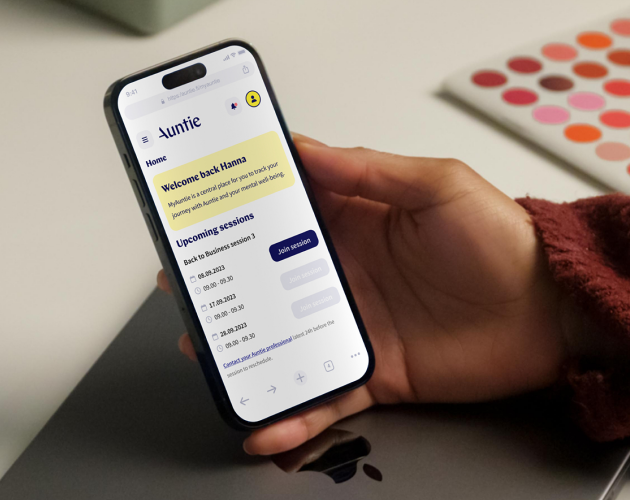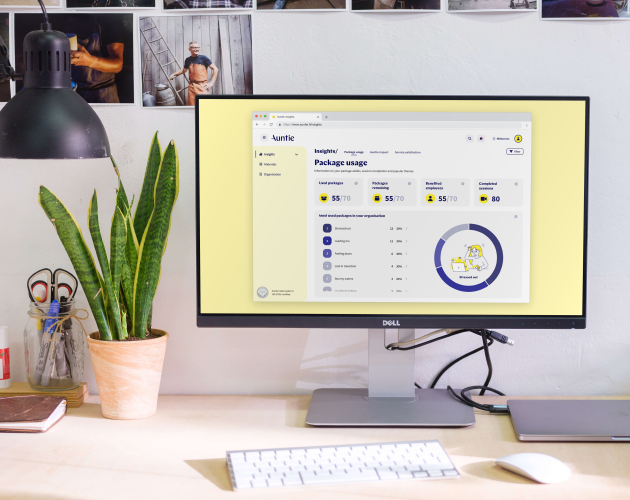 Mental health packages based on well researched, effective methodology
Auntie packages are bundles of one-to-one sessions to support employees in their mental health challenges.
Each package includes five 45-minute online sessions with an Auntie mental health professional, along with helpful exercises and reading material. Check out all packages below.
The Auntie method is based on Acceptance and Commitment Therapy (ACT).
Getting started with Auntie
1
Book a meeting
Book a meeting with one of our Account Managers, and they'll give you a tour of Auntie, present pricing options and help you evaluate how many packages you need.
2
Subscribe to Auntie
Our flexible and scalable pricing options provide you with exactly the right mental health support for your team. Choose Auntie Classic or Auntie Plus, both offering affordable service models for your team.
3
Internal launch support
To help you launch Auntie successfully, our Customer Happiness team runs information sharing sessions and support you in communicating about Auntie in your organisation.
4
Employees use Auntie when they need to
Employees can access mental health exercises and readings, or choose a mental health package. For those who choose a package, an Auntie professional will get in touch within 1-3 days.
5
Get insights and reporting
After more than 10 employees have used a package, HR and managers receive anonymised data on popular packages, satisfaction with the Auntie service, statistics about the reduction in stress levels and more.
Our modern, holistic approach to mental health
The Auntie method is based on recognised psychological methods, mainly Acceptance and Commitment Therapy (ACT).

With Auntie, employees build self-esteem, achieve a positive work-life balance, stay motivated, develop their own skills, and increase the relevance of their work.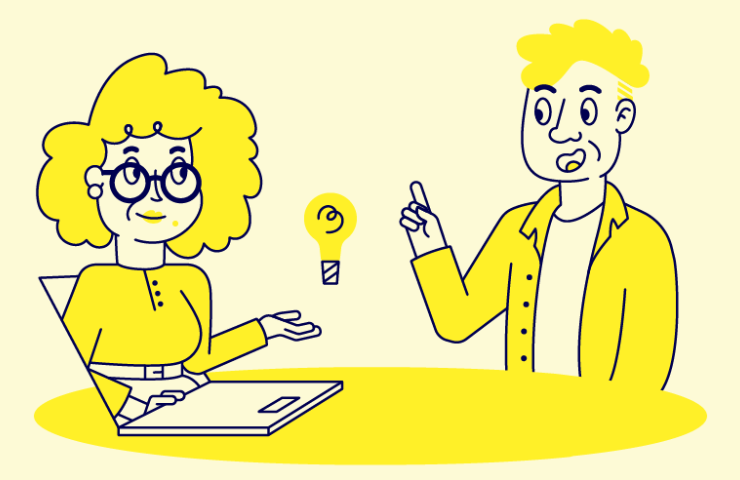 What do our customers have to say?
Auntie extends my reach. It means we have access to professional experts who give our employees good advice, support and useful tools to help them to deal with the challenges they are facing.
With Auntie, we can solve small problems before they turn into bigger ones. The service pays for itself many times over.
Even if just one extended period of sick leave can be avoided, we're doing well. The importance of Auntie in particular is reflected in our employer image and staff engagement. Using Auntie tells our staff we care about them.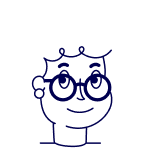 Ready to get started with Auntie?
We'd love to talk about how Auntie can help you build a brighter business.
Contact us