Navigating working life requires specific skills that you can learn and develop over your career. Success at work depends not only on professional know-how, but more broadly on psychosocial competence.
Just as Rome was not built in a day, working life skills are strengthened through social interaction and by challenging yourself with uncomfortable situations. Further, as information and expertise evolve faster and become more location-independent, we face additional requirements for our working life skills kit.
At work, you need to be reactive and resilient at the same time. Futurologists increasingly emphasise problem-solving skills and the importance of seeing the big picture in working life (Helsingin Sanomat, 22.1.2023).
What are the essential working life skills?
Applying both forward-looking studies and research of current experiences at work, we can identify four solid cornerstones of working life skills.
Self-management is one of the top trends in modern working life. How do you prioritise, limit, delegate and take responsibility for your tasks? Your ability to manage your responsibilities is weighed every day, and poor self-management is directly reflected in your well-being. If your boundaries are constantly exceeded, you will eventually become exhausted. Self-management can be practised by trial and error, and trying again. In addition, you can develop self-leadership through professional supervision or, for example, the support of an Auntie professional.

Social skills cover not only professional expertise and openness to learning new things, but also human interaction skills. Keeping up with the times and networking are essential in a fast-changing world. You become an expert in your field by building on your education and work experience. That includes learning from mistakes and being curious about new opportunities and innovations. Human skills include emotional intelligence, empathy, the ability to read situations and cooperate through meaningful interaction. Working life predisposes you to adopt an attitude of continuous personal growth , enabling you to navigate changes in your career and with your colleagues.

Resilience is your mental capacity to cope with hardship. Working life includes highly stressful periods from time to time. Your resilience determines a lot how you get through those episodes. Resilience is a combination of stress management, recovery methods, emotional regulation, and tolerance of anxiety caused by change. Healthy resilience is a skill that is strengthened by facing challenges. However, even if you are very resilient, everyone has limits. Resilience is also the ability to recognize when you require external support.

Recovery skills are the fourth cornerstone of working life skills. The ability to recover from work-related stress is key to your long-term well-being. What my work as an Auntie professional has revealed is that often people make the mistake of thinking recovery only happens outside working hours. Real-time recovery while at work is far too often ignored. In fact, micro-breaks and remaining observant of your energy level throughout the day plays a central role in your overall wellbeing.
Quality work of the future
The Competence 2035 report published by the Finnish National Agency for Education in 2019 sheds light on which competencies will get more emphasis as working life changes. In addition to greater focus on customer orientation and digital competence, my eyes are drawn to the development and management of personal skills.
A balanced workday includes up to 40% of the workday on important, but non-urgent, activities that include developing your own competence and personal skills. This improves quality of work, your well-being and even improves work results.
Auntie's Leading me package is exactly about this - guiding employees to understand where their own working hours go and how the cornerstones of working life skills can be concretely strengthened. Does your own work community and work culture support high-quality work? In other words, is it a significant driving force of the future by supporting the development and management of your own competence?
You may recognize one cornerstone of your working life skills is stronger than another. That's normal. You should nurture your strengths at work. When properly implemented, good negotiation skills or raising team spirit, for example, are more valuable than gold.
All working life skills need practice and development. Someone who has found it very challenging to set limits or take initiative can strengthen these skills in workplace training or seeking external support.
Working life practices that support growth include team and development discussions, work supervision, as well as appointments with an occupational psychologist and an Auntie professional.
One thing is certain, your skill set will expand and strengthen as you experience change and learn new things.
Writer: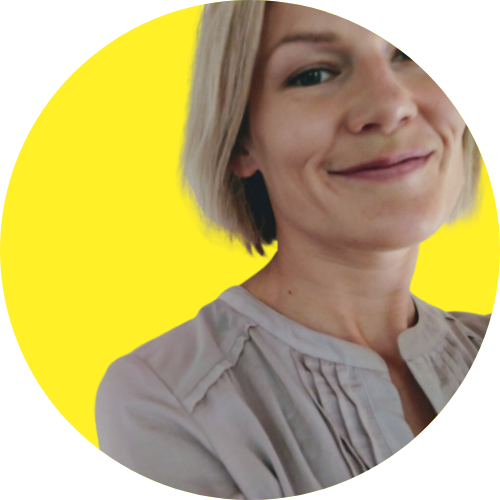 Freia Luminka
Freia Luminka (b.1979) is a psychologist (MA Psychology) and writer. She has spent long periods abroad participating in various projects and volunteering. In 2014–2020 she worked for the Maria Akatemia as an expert of violence prevention. Now she is self-employed and provides online mentoring services. Freia is particularly interested in people's hidden resources and intuition. She has provided individual and group counselling to hundreds of clients, helping them to unlock their potent