Take your foot off the accelerator. A butterfly is crossing the road.
These lines from a renowned Finnish poet Eeva Kilpi's poem are both inviting and hard-hitting at the same time. Somehow they force you to turn introspective for a moment and consider your way of life.
Can I even see the whole butterfly? What am I in a hurry for? Where am I even going?
​​Now that most of you are back at work and winter is beginning, it seems like the ideal moment to revisit how you spend your time.
It is a good idea to check what your priorities for the upcoming season are. For example, what is the ratio between the time you spend at work and the rest of your life? When is it time to accelerate, when is it wise to slow down, and when it is necessary to stop for a moment completely?
After all, you can't take all corners and intersections at the same speed. So it is not only dangerous but also stupid - you may not notice many things, miss out on insights, and be unaware of the alternatives available to you.
Where is the limit?
However, your life cannot consist of merely observing butterflies unless you happen to be a lepidopterist (butterfly scientist) by profession. Very rarely does everyday life allow you to concentrate on only one thing at a time – giving it your full attention and letting it consume all of your energy. Nor is it always easy to identify the fine line between working hard and working too hard.
You'd be wise to remember the importance of stretching your limits and recuperating; sometimes putting the pedal to the metal, now and again slowing down, and every so often coming to a complete stop.
Each of these steps is equally essential for your journey.
Surrender to idleness
Getting enough rest is one of the most significant actions you can take to improve your working life. They who rest sometimes also know how to solve problems. By sometimes doing nothing, you can create the ideal environment for creativity and thus for new ideas to take shape. Learning how to draw the line between external demands and your own internal needs makes you more resilient/tolerant to change as you know yourself well.
These ideas are not in themselves but are new when you start to think about what kind of changes you can - and above all dare - to make in your own life. The time to stop and think might be when your everyday life seems to consist only of ticking items off your to-do list, reviewing, preparing, using your last strength to complete tasks, and joylessly slaving away. Or if you are constantly feeling inadequate, stressed and anxious. Or when you identify in yourself the need to continually help, perform, or compete. Or when you feel like everything always needs to be done by yourself and alone.
Then you can even ask yourself whether every part of your life needs to happen at full speed as if you were driving in 5 lanes on a highway at once: work, leisure, family, friends, hobbies, fitness, emotions, cultural activities and home decoration, which is more than five lanes.
Is there also room in your everyday life for doing nothing? To allow yourself time to recuperate and for creativity to blossom - and thus also wiser decision-making and more mature problem-solving skills? If this doesn't seem to be the case, then there's all the more reason to think about how you can make the time to do 'nothing'!
Learn a superpower!
An essential superpower is the ability to say No. Perhaps this autumn, you'll be saying no more and more. No to multitasking, drilling alone at work, and always pursuing perfection. In other words, you can say 'Yes' to deep work, supporting and being supported by others and doing a good enough job.
You can also ponder these themes with an Auntie professional, for example, with our Overachiever package.
Writer: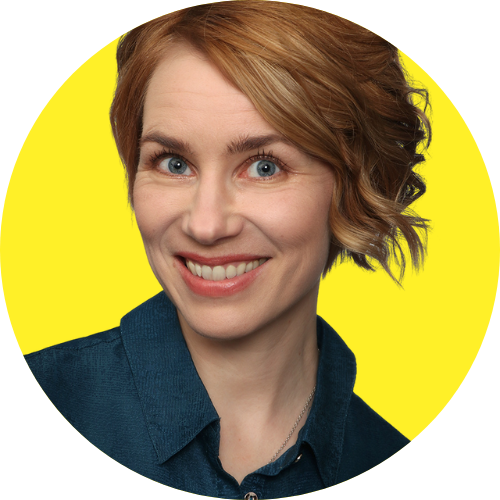 Elina Pajunen
Blog written by Auntie professional Elina Pajunen, who is a solution-focused therapist and work supervisor, and previously also worked as a journalist.